Swift Remote
Control Your Desktop!
What is Swift Remote?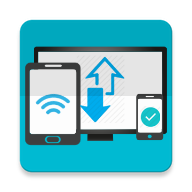 Swift Remote is an application for controlling your desktop computer. Send and receive files remotely, control your windows such as power controls, volume controls, set a shutdown timer, capture a screenshot and send it to your phone remotely, control your Windows Media Player and Media Player Classic remotely, control mouse, etc... . This program uses NirCmd tool from NirSoft
Features:
Connect multiple phones to desktop application
Auto Server Discovery. No need to manually add you host IP and port!
Transfer Files between desktop and phone
Control your Windows from your mobile. Power Controls, Shutdown Timer, Volume and Brightness Controls, Take a Screenshot, ...
Turn on your computer with magic packet!
Control Windows Media Player (WMP) and Media Player Classic (MPC) with your phone remotely!
Control your mouse cursor with your mobile's touch screen! You can change mouse sensivity from settings
Write your own Custom Commands and save them in application! You can do almost anything remotely with the help of NirCmd! Check NirCmd's manual
Send message from phone to desktop and vice versa and copy them to clipboard
More features coming soon...
This application uses NirCmd software. all commands run through NirCmd. If you want to write your own custom commands, you can check NirCmd's manual in desktop application folder (files/NirCmd.chm) or you can visit HERE
Please show your support to NirSoft by donating to them from THIS LINK
---
Swift Remote (Android Application)
Version: 2.0.0 | 28/6/2015
You can get the latest version of Android application from Google Play FOR FREE!
Download From: 
Google Play
A BIG thanks to Minooch who published this app to google play for me. Because I don't have access to Google Play
---
Swift Remote (Desktop Application)
Version: 2.0.1 | 22/10/2015
This application requires Java v8u40 runtime or higher to run. Please download latest Java runtime from HERE or HERE
IMPORTANT: If you are using Windows 10, please upgrade your Java runtime to the latest version
For more information, check out 'Help' menu in application.
Download Latest Version - Mirror
---
What's New
Version 2.0.1:
Desktop Application: Fixed Drag and Drop problem in Windows 10. You need to update your Java runtime to the latest version if you are using Windows 10 otherwise you will run into some problems with Drag and Drop.
Revision 2: Fixed bug with newer JRE/JDK versions
Version 2.0.0:
New Design! (Material Design)
Choose photos and videos from gallary in 'Send Files' page
Added application to share menu. you can now add files and media and send them from anywhere
Lots of tweaks
Desktop application now gives you a random available port if you leave port textbox empty
You can now change storage directory in desktop application
The port you enter will be saved in desktop application
Version 1.2.2:
Improved Mouse Control. It should be smooth now!
Other bug fixes.
Version 1.2.0:
Added Auto Server Discovery feature. You can now connect to your host without entering IP address and port manually!
Application now shows which hosts are available and ready to connect.
Improved finding local IP address in the desktop application.
Version 1.1.0:
Added password feature for connecting to server. Password will be encrypted. (optional)
Added Wake-on-Lan feature. Read help in application for more information.
Added image preview in screenshot notification.
Bug fixes and optimizations.
Minor changes in UI.
---
FAQ
Q: I can't connect!
A: UPDATE: In version 1.2.0 I improved finding local IP address. So even if you use a vpn, you should get the valid and correct local IP address. Also, new version has Auto Server Discovery feature. When you are in Connection Status page, wait a little and you will see your host will be added to the list automatically! If you still have problems and app cannot find your host automatically, you can try adding your host manually. Make sure to use a valid local IP address. You can find your local IP address form Swift Remote desktop application, and also from Network and Sharing Center in Windows
Q: Wake-on-Lan is not working!
A: for Wake-on-Lan, you have 2 options. use a MAC Address or choose from list of your hosts. If you want to choose from hosts you have to connect to that host at least one time. So android app can get your MAC address and store it in database. Remember, if you use Wifi on your computer, android application gets and stores MAC Address of your Wifi interface. So for making wOL to work, connect your computer to LAN (because WOL will not work on Wifi) and then connect android app to desktop. now it stores your LAN interface MAC address. And for enabling WOL on your PC, if you want to turn on your computer when it is powered off, you should enable WOL in your BIOS. and if you want to wake up your computer from sleep or hibernate, you should turn on WOL on windows. There are plenty of tutorials and helps for enabling this feature on internet. google it :)
You can also ask your questions on XDA thread of Swift Remote Application from HERE
---
Pictures: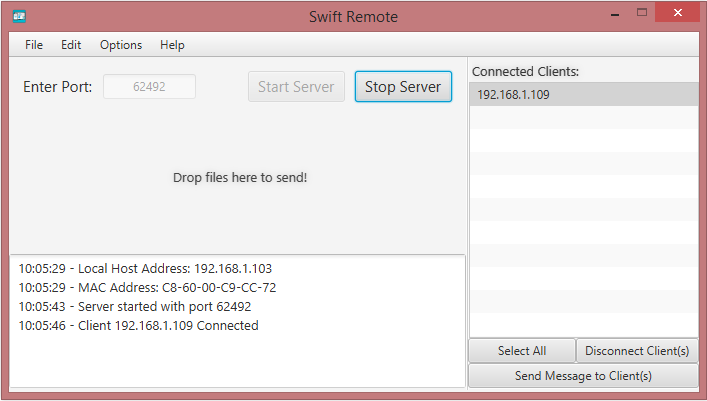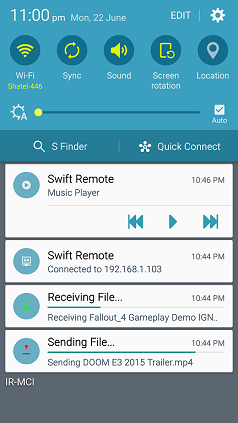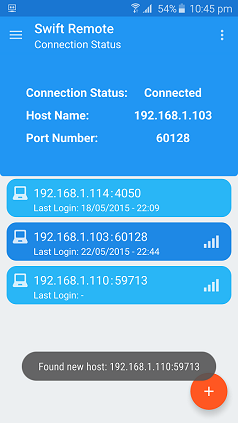 © Sina Nourian